Audiokinesis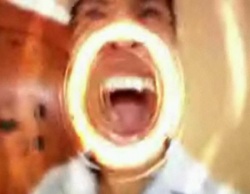 Manipulating a person's voice
Ability to:
manipulate and mimic voices
Audiokinesis is the ability to mimic and manipulate voices.
Characters
Limits
Vibhu can easily manipulate and mimic voices, and alter accents and tones perfectly. He can recreate any ones he's heard, and summon others. None of the empaths have displayed the ability, to date, but ought to have similar limits.
Similar Abilities
Ad blocker interference detected!
Wikia is a free-to-use site that makes money from advertising. We have a modified experience for viewers using ad blockers

Wikia is not accessible if you've made further modifications. Remove the custom ad blocker rule(s) and the page will load as expected.