Clairvoyance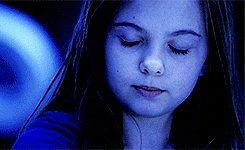 Molly pinpointing a person's location
Ability to:
discover the current location of any living person
Clairvoyance is the ability to detect the current location of any individual.
Characters
Limits
The individual usually needs either a photograph of someone or a memory of them before they can locate them, although the ability has occasionally been shown to work with just a name. Often, a map and a pin is also used, to further pinpoint the location. The individual will often see flashes of locations, zooming inwards. If the one they are trying to find is telepathic, the clairvoyant will make herself or himself vulnerable to this person while searching, and can be trapped in a nightmare or knocked unconscious. The only time the ability will not work is if it is blocked in some way, or if the individual searched for is dead.
Similar Abilities
Ad blocker interference detected!
Wikia is a free-to-use site that makes money from advertising. We have a modified experience for viewers using ad blockers

Wikia is not accessible if you've made further modifications. Remove the custom ad blocker rule(s) and the page will load as expected.