Enhanced Intelligence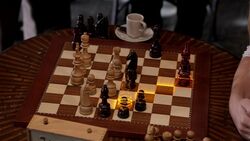 One can see how to win at chess
Ability to:
be more intelligent
Enhanced intelligence is the ability to be much more intelligent than humanly possible.
Characters
Limits
This ability enables Matthew, Myles, Flynn, Jared and Topher to know almost anything, to understand things easily and to be able to think and reason rapidly. They have minds capable of remembering most information, and are able to figure out complicated equations with ease.
Similar Abilities
Ad blocker interference detected!
Wikia is a free-to-use site that makes money from advertising. We have a modified experience for viewers using ad blockers

Wikia is not accessible if you've made further modifications. Remove the custom ad blocker rule(s) and the page will load as expected.