Witchcraft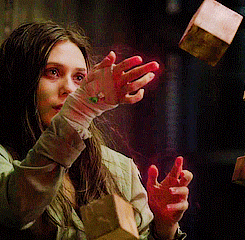 Practicing spells
Ability to:
perform sorcery, cast spells, create potions and perform divination
Witchcraft is the magical wiccan based power to practice sorcery, create potions, cast spells and divine information.
Characters
Limits
Hope has practised with this ability since she learned of it when she was a few days old. She was given a book of spells, termed a Book Of Shadows, by her birth mother, and Hope has practised many spells from within it to perform a variety of tasks. In addition, she has brewed several potions, including one to make a person sleep instantly and one which reveals the truth. However, creating a potion can require some ingredients which are rare to find. The amount of spells in the book is unknown as well as the amount of potions that can be used, and Hope has stated that she can quite easily adapt a spell for a different purpose by altering some of its words. Often spells can do a variety of things, but the spells can backfire or not work due a missing ingredient or a poor adaptation. Hope has tested with the ability and has excelled greatly.
Similar Abilities
Ad blocker interference detected!
Wikia is a free-to-use site that makes money from advertising. We have a modified experience for viewers using ad blockers

Wikia is not accessible if you've made further modifications. Remove the custom ad blocker rule(s) and the page will load as expected.